Tag: Lefkada
Our slogan says 'glamour meets photojournalism' – but what does it actually mean?
What is wedding photojournalism? 
Wedding photojournalism is a way of photography that captures the events of the wedding day naturally and represents candid, unposed photos. These images capture strong emotions and fleeting moments. Photojournalism tells a story and is the most powerful way of recording a wedding day. The result is the best natural images that will evoke memories of your wedding, your friends and your family long into the next generation.

Is it a style? No, it is more than that.  This is an approach…
As photojournalists what is our approach?
First of all we try and learn a bit about you. It's our belief that a wedding story must be told in a personal and customized way.

As photographic storytellers, we love being an observer of real life, we capture events spontaneously to emphasize moments and emotions, in order to present the story of your day through the photographs.

As professionals we don't want to direct your wedding day like a circus ringmaster. It's important to us not to overshadow and interrupt the precious moments you are sharing with your family and friends. We want those to unfold in a natural way. We know that the most important moments happen 'hidden' and we are trained and quick enough to capture them.
It's the little touches, glances and smiles which make a story alive and moments, humor and different characters make every wedding special. Moments captured candidly take you right back to the day of your wedding and evoke its genuine atmosphere. The beauty of candid wedding photography lies in the natural reactions of the people.
While wedding trends come and go, these honest photos reflecting real emotions will never go out of style, these are timeless.
We also know that a wedding is a glamorous event and you want to look your best in the photos. We pay attention to details and atmospheric shots which complete the story of the day. We also take family and couple portraits as a part of the storybook.
Photojournalism, traditional or a blended approach?
Which one is the right for you?
That definitely depends on you and your partner's personality and how much you want your wedding day to be guided by your photographer.
Here are some comparison highlights
WEDDING PHOTOJOURNALISM
documentary approach
captures magical moments in real-time
people are un-posed
tells the story without intervention
grabs hidden shots, in between moments
prefers natural light
larger number of photos
TRADITIONAL PHOTOGRAPHY
directs their shots and guides people
creates moments with intervention
set backgrounds, pose people
prefer to follow a scheduled shot list
smaller number of photos taken
We typically blend wedding photojournalism and lifestyle portraiture. Our specialty is doing both, seamlessly in order to tell love stories authentically with glamourous touch and love… and this way 'glamour meets photojournalism'.
Lefkada wedding photography
Λευκάδα γάμος
Λευκάδα οργάνωση γάμου
Hochzeit auf Lefkada
Hochzeitsplanung in Lefkada
Hochzeitsfotografie Lefkada
Hochzeit in Lefkas
Hochzeitsort in Lefkada
The biggest hesitation couples have about their wedding day is how they'll look in photos. Cameras have the magical ability to either make us love or hate how we look. Angles, positioning, lighting, and facial expressions all contribute to how you will appear in a photo. Pre-wedding sessions can help a lot to be more chill in those photos. And that makes all the difference.
1. Pre-wedding photoshoots help to ease feelings of awkwardness
"But I am so awkward in photos, I always look bad. I hate getting my photo taken." This is the most common thing I hear from my couples during the consultations.

Feeling comfortable is the key for acting natural in front of the camera, and pre-wedding photoshoots can help a lot.

Pre-wedding sessions give you a chance to work with your photographer and get rid of those camera nerves. This is going to allow you to feel comfortable with the photographer pointing a camera at you, gives an idea of being photographed and what to expect on your wedding day. Furthermore, it gives your photographer a chance to make you feel at ease and give you hints and tips.

Don't feel bad. Of my hundreds of couples, just a few felt comfortable in front of a camera immediately. You are totally normal! But trust me when I say, it usually takes no more than 5-10 minutes to feel completely at ease, which will reflect in your photos.
2. Get to know your photographer, and help them get to know you
Think of it this way, your photographer will be by your side for 10-12 hours on your wedding day. Capturing the most intimate moments of your life on camera for you and your family to remember forever. Do you really want to trust that to a stranger?
Probably the most important reason for a pre-wedding photoshoot is simply: to establish a comfort level between the couple and the photographer… What better way to work this out than shooting before the big day? Take a chance to get to know each other. On my pre-wedding photo shoots I like to go for a coffee or take some food and maybe some drinks, and take the time to chat and really get to know my couples on a more personal level. Lefkada offers many possibilities for engagement and wedding photography.
3. Pre-wedding photoshoots give you beautiful images to use on stationary
This one almost goes without saying. Pre-wedding photo shoots give you photos that can be used for wedding stationery making it more personal.

You can also use them as a good gift idea for parents or just use them framed on your wall to remember these days.

Lefkada offers various locations for having amazing engagement or wedding photos with breathtaking background.

Why do a pre-wedding photoshoot?

Hopefully by now you realised the importance in having a pre-wedding photoshoot. Many couples who have done these shoots with me have stated "it gave us confidence, at least we knew how our photographer would be" and that "we didn't realise it would be so fun, can't wait to do it again!" The reasons to get a pre-wedding photoshoot, engagement photoshoot, engagement session, whatever you want to call it are numerous. If you want to learn more, please contact me and I would be glad to help in any way.
Have you ever heard the expression 'eloping'?
The actual meaning of the word elope is when two lovers run away together with the intention of getting married. These days, when people refer to eloping, they usually mean a destination wedding where the only people present are the bride and groom (sometimes a couple of witnesses or some friends).
Eszter and Nikos, a Hungarian-Greek couple escaped to the hidden villa Neion in Alexandros, Lefkada to say their "I do's", where they brought their vision for an elegant rustic-glamour wedding to life.

I love the reason behind why they decided to elope: they spend long monthes far from each other as Nikos works abroad… but Eszter had the dream to have a personal and intimate elopme wedding before their big fat Greek wedding. There is something so idyllic and romantic about the thought of exchanging your vows surrounded by nature.
Imagine an intimate ceremony when they say their vows to each other and a reception with delicious home-made food… all of these with the stunning backdrop of Neion

… s

imple, stylish and filled with love – it's everything an elopement should be…
xx, Eszter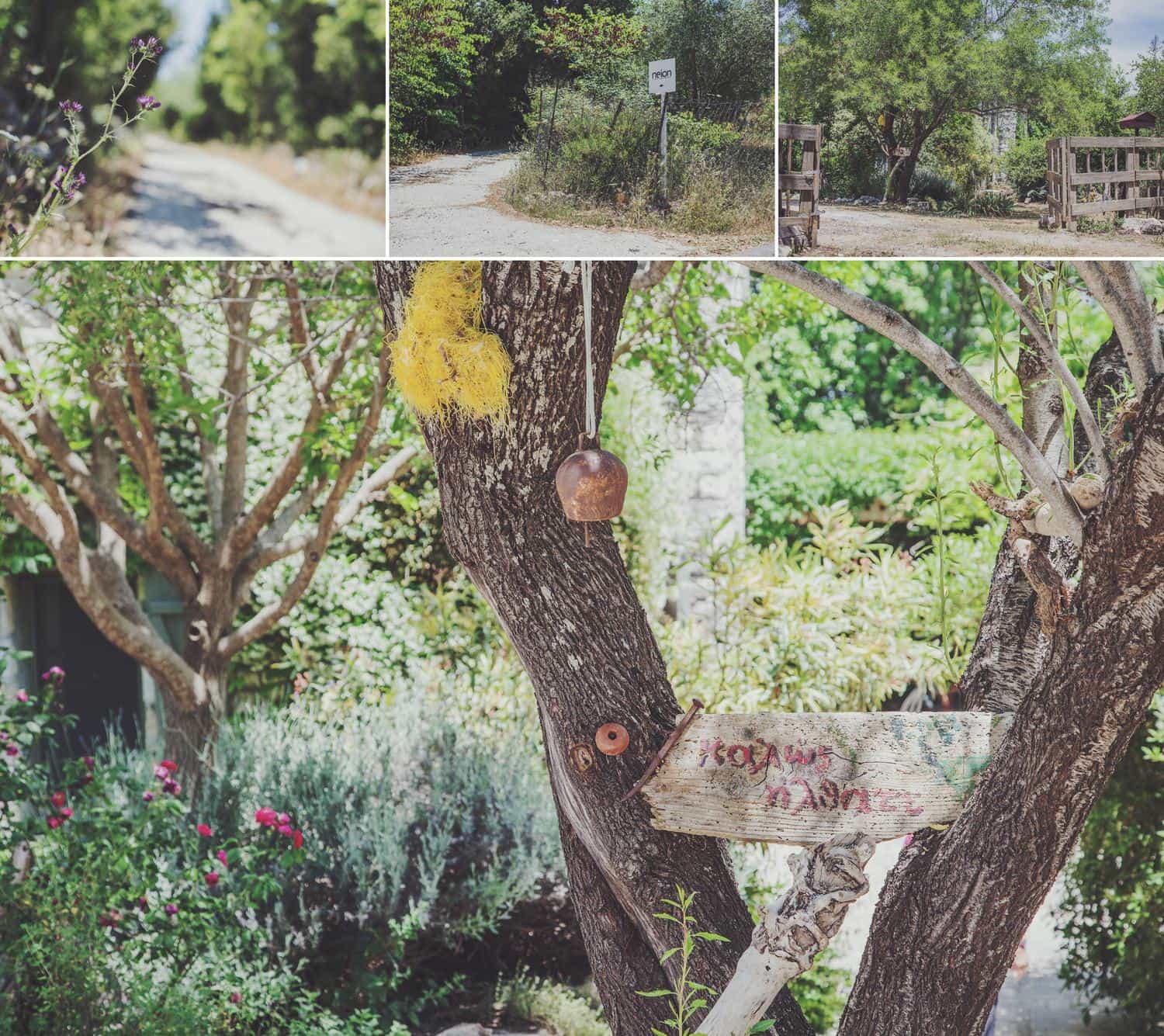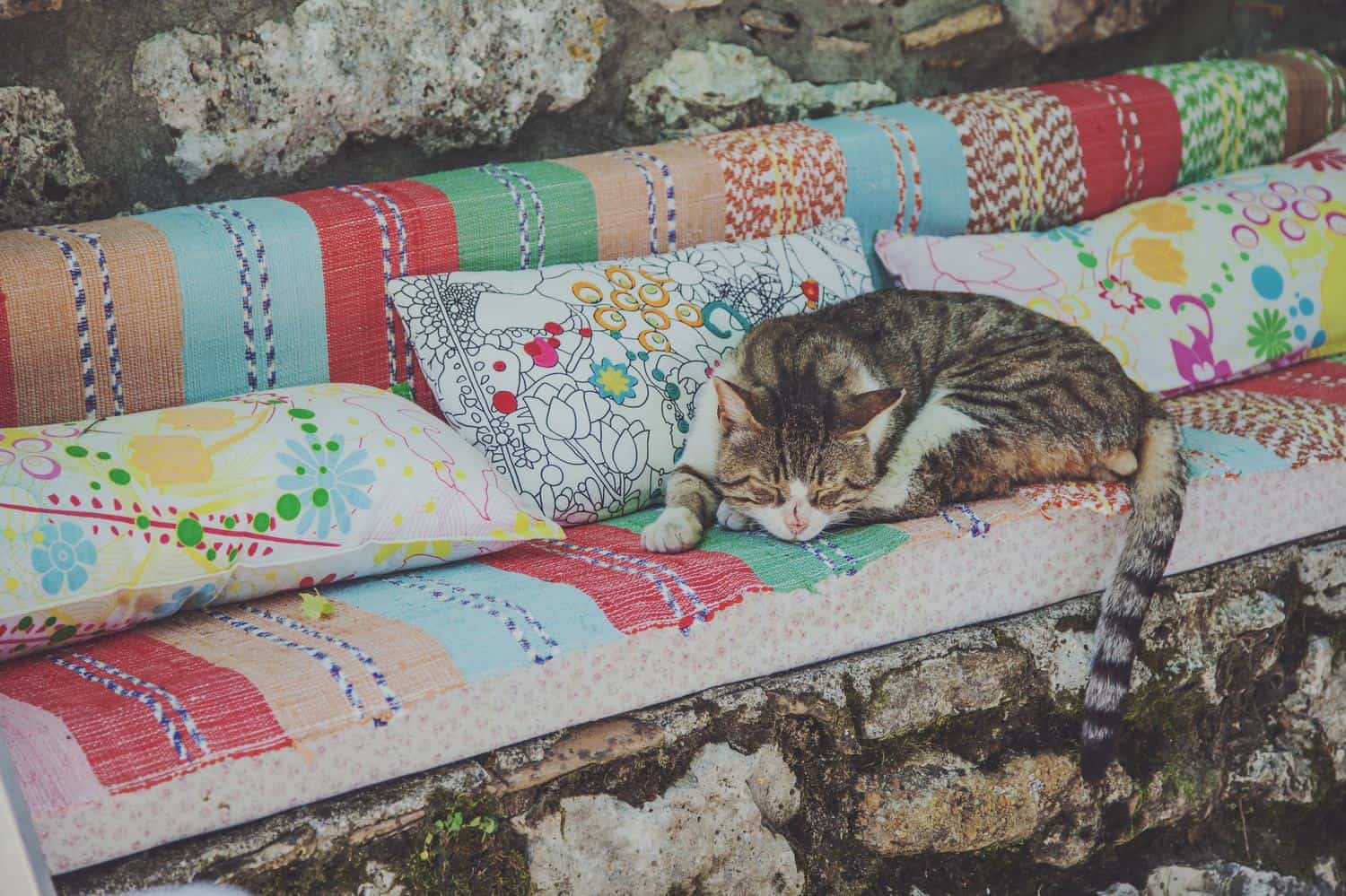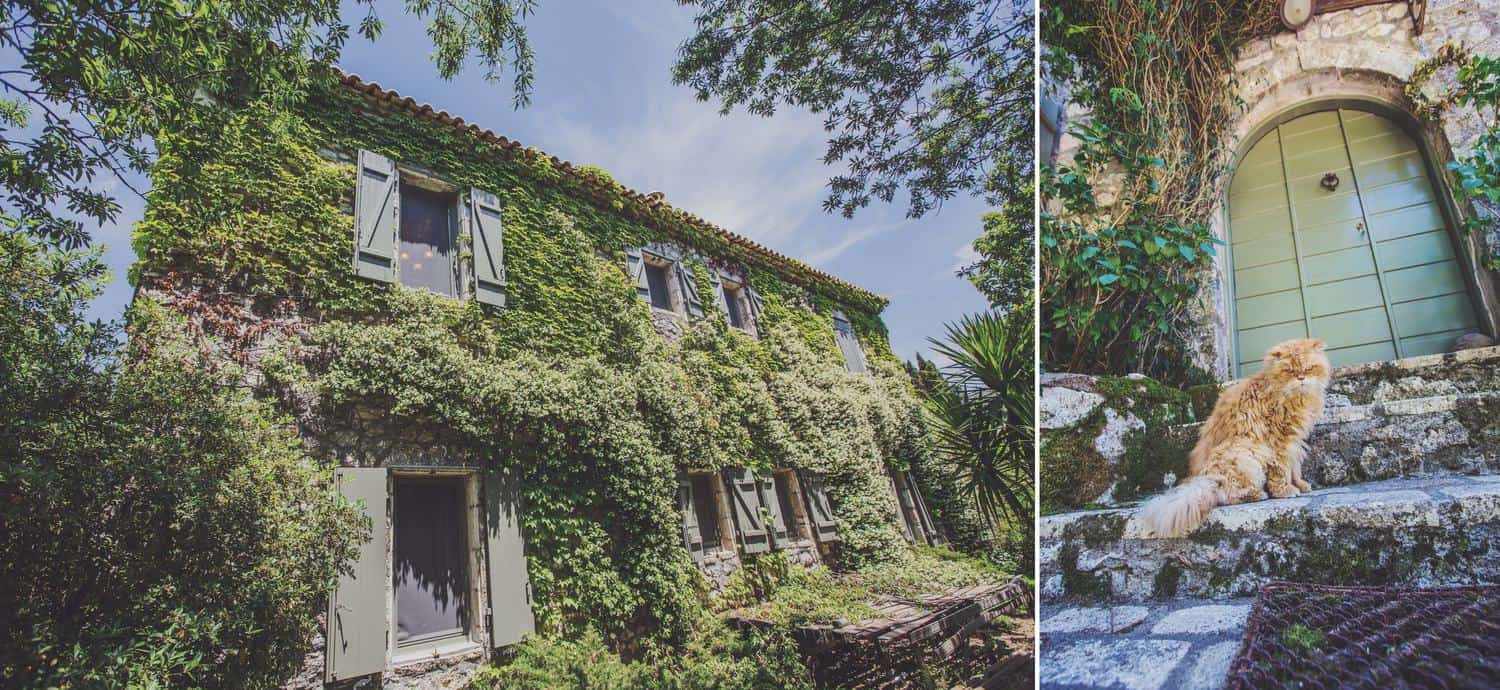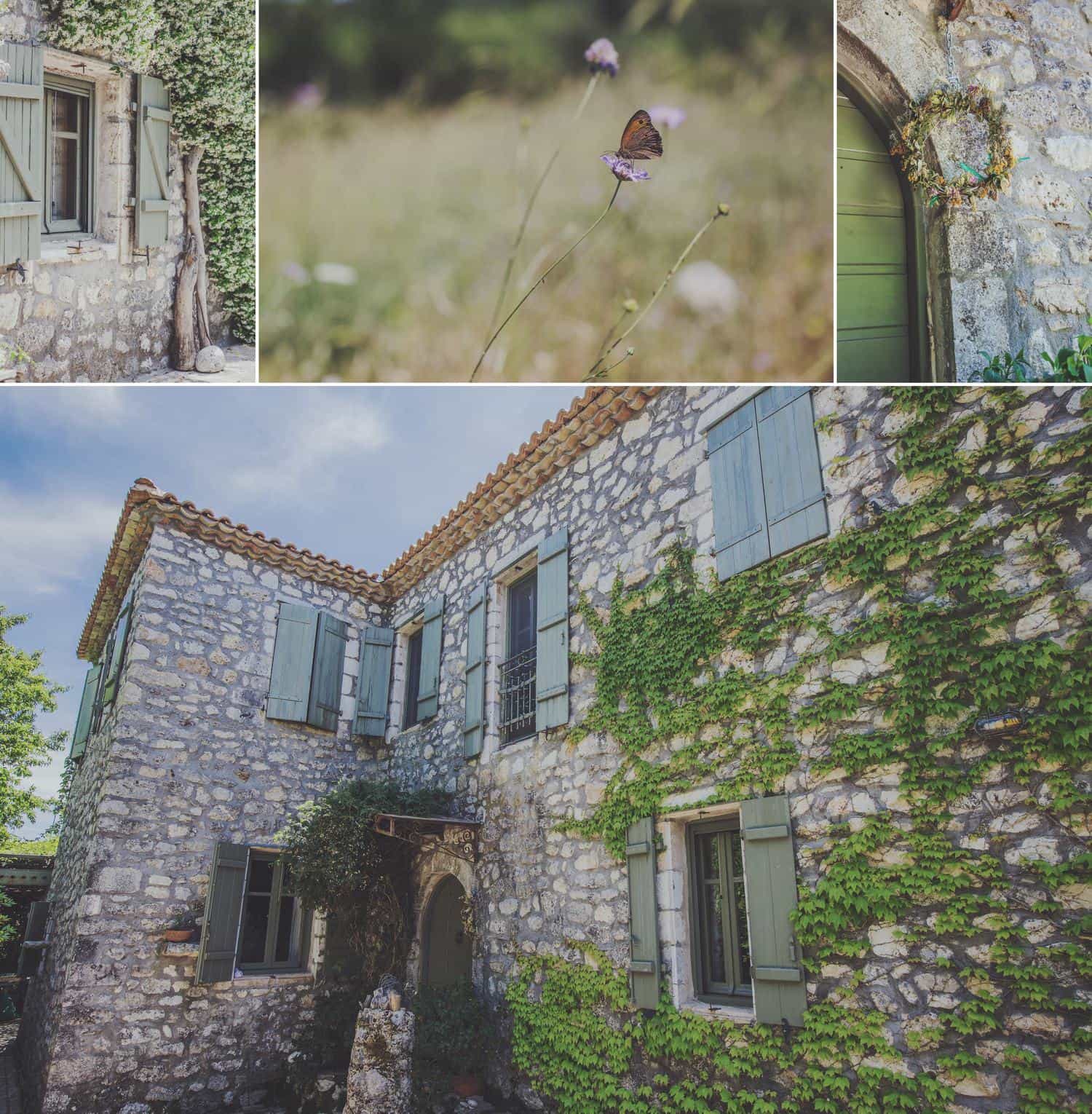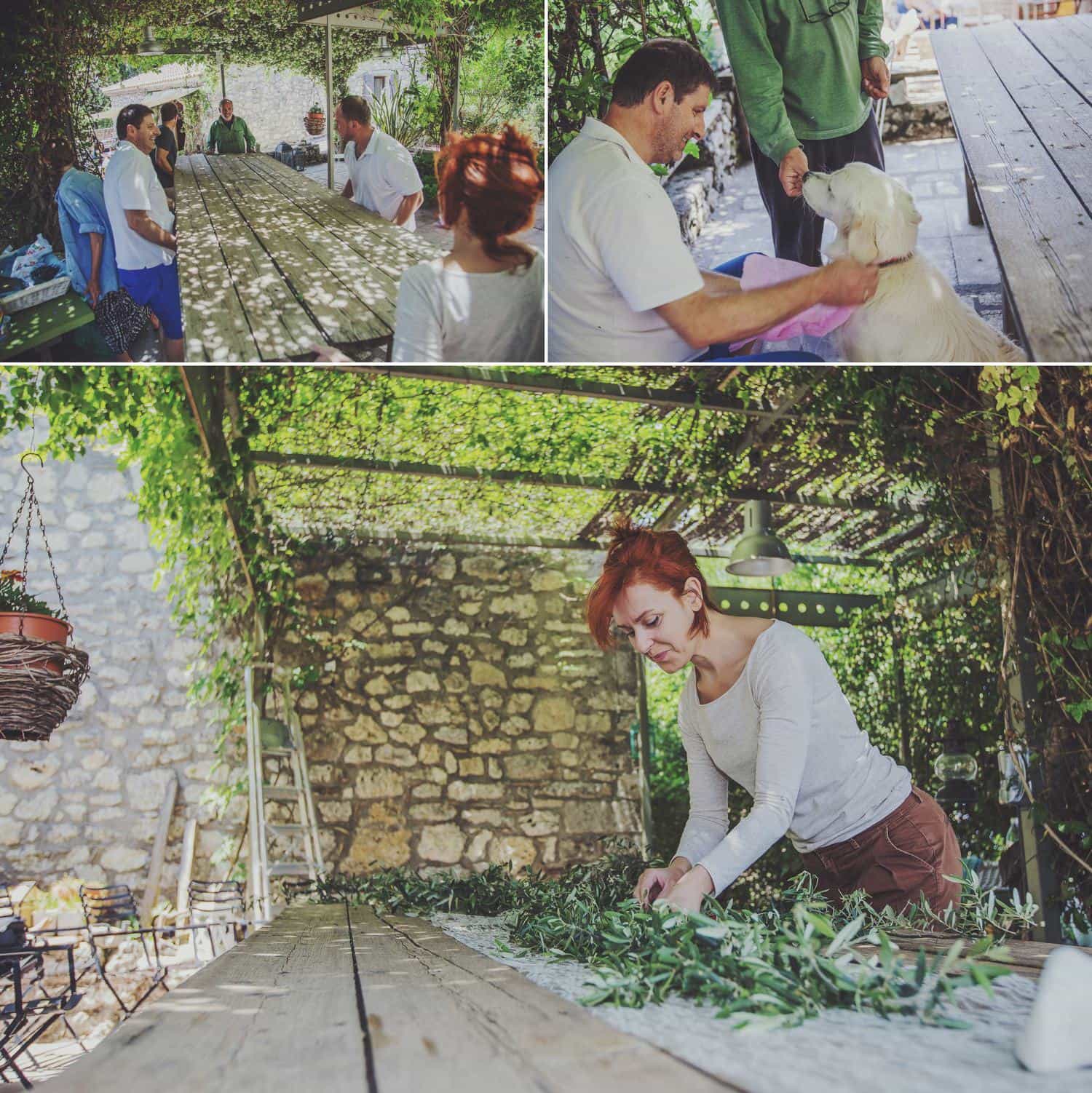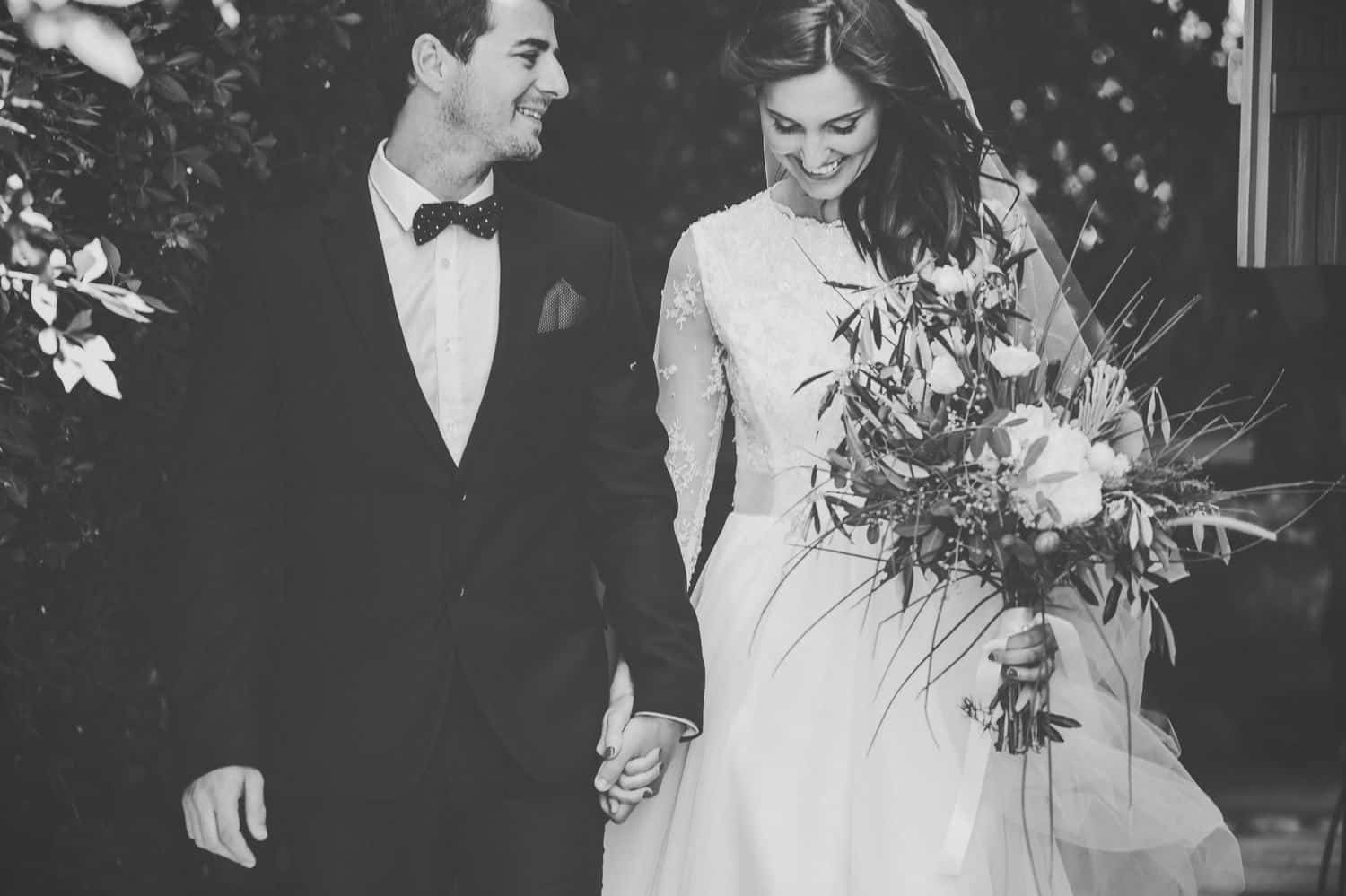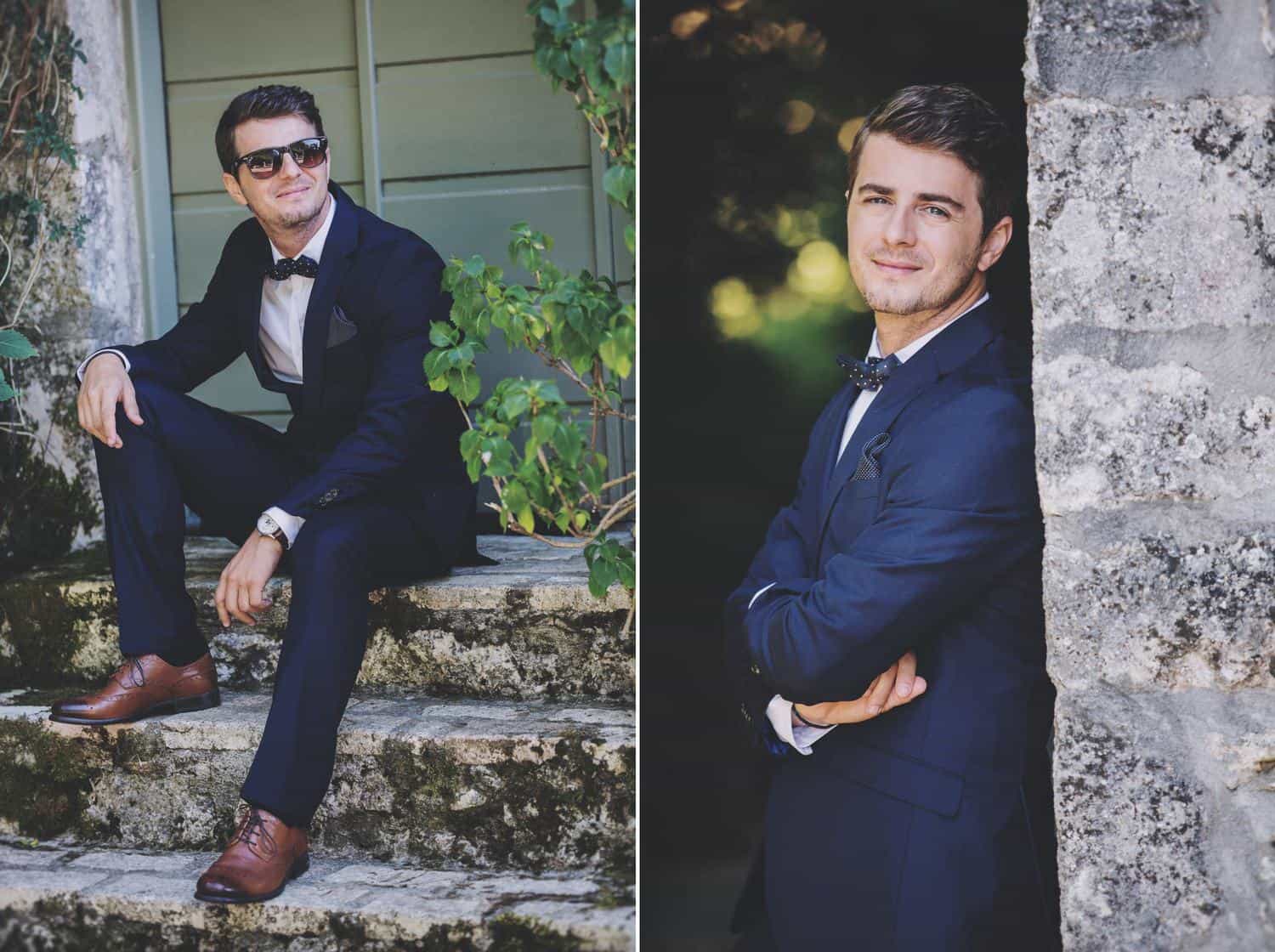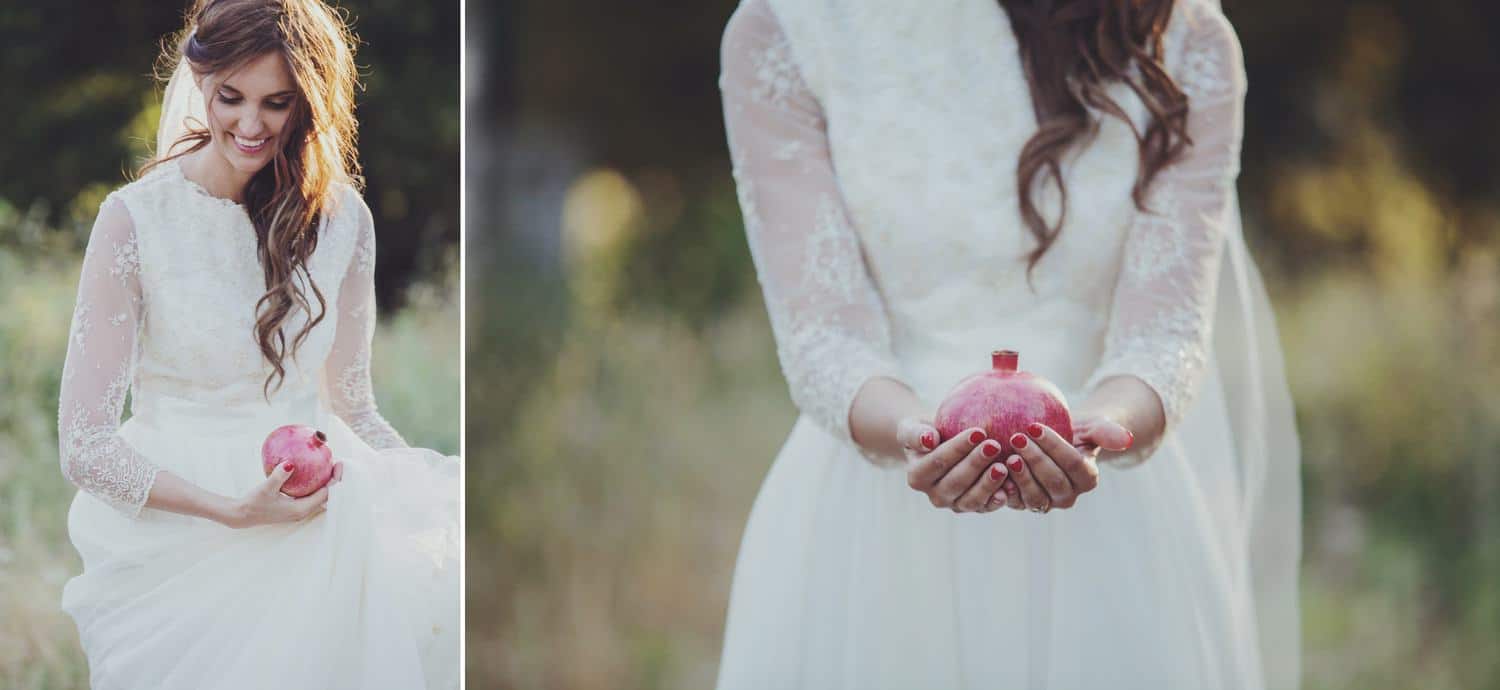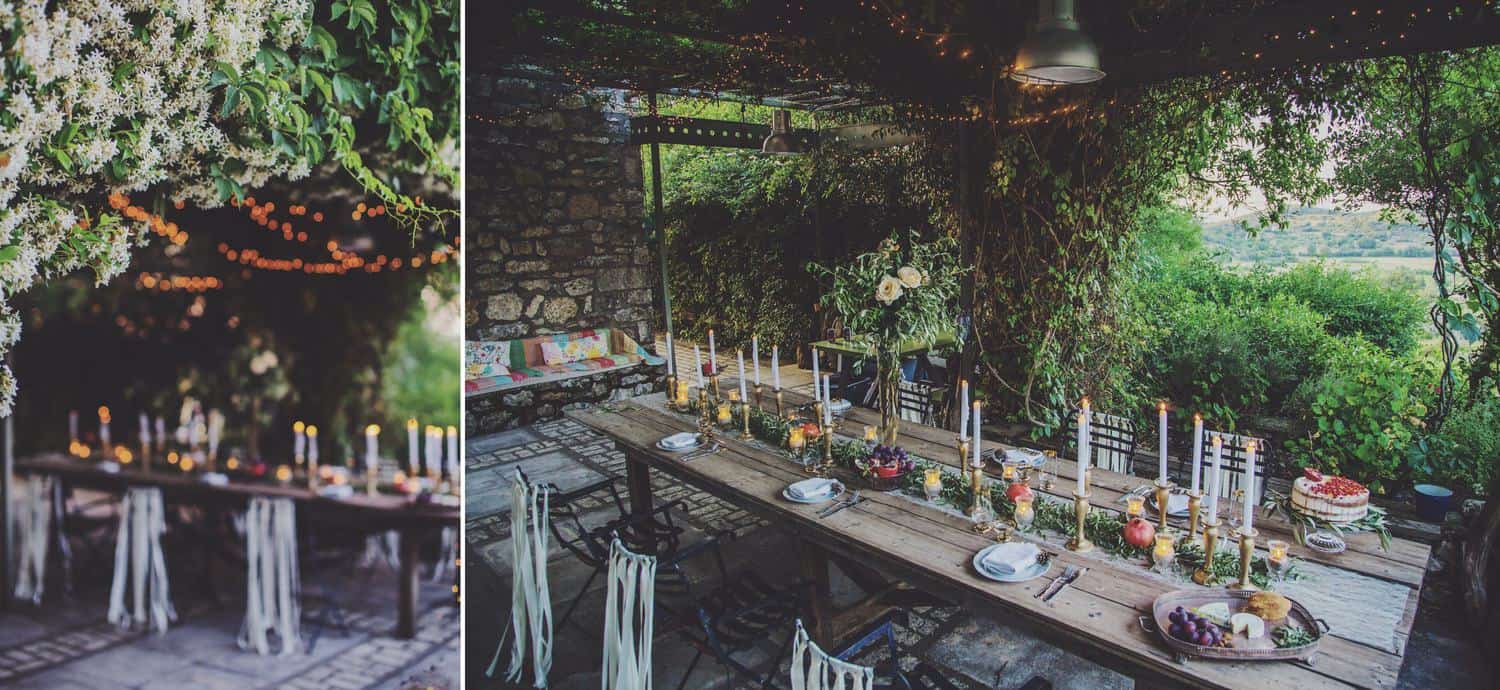 concept: Eszter Körmendi, Eszter Molnár
decoration: Alexandra Kourti, Apotypoma Lefkada, Eszter Körmendi
photos: Eszter Molnár, Péter Gyurcsák, www.lefkadaphoto.com
venue: Neion, Lefkada
cake: Aggeliki Kalamboka, Cookika
make-up: Evi Billis
hair: Maria Masoura
wedding dress: Pere Ági
γάμος
νυφη
νυφικό
γάμος στην παραλία
σχεδιασμός γάμου
Γάμος & Βαπτιση
ολισμος γαμου