Barefoot brides, this one is for you!
For months we've been dreaming about warmer days, barefoot weddings and the sound of crashing waves…
Last September heading to a beach wedding I passed by Avali Cantine and immediately fell in love with its vibes. That's where this styled shoot got inspired by. When conceptualizing the shoot we wanted  to create an atmosphere that truly reflects the breathtaking environment and chill-out atmosphere of the location. The spirit of Avali Cantine comes  both from the pure nature and the owner, Nefeli, who surrounds guests with love, hospitality and soul food… it's a relaxed, yet magical experience with the perfect backdrop of sun and sea.
After dreaming up all the elements of the style concept, we called up a few of  Your Lefkada Wedding team providers to wave their magic wands and turn our vision into a reality.
Lefkada is an ideal island for beach weddings and the boho style fits perfectly with the Ionian's blue.  The colorful flowers were an exciting contrast to the lovely 'Lefkada-blue' sea and sand, while the stunning crop-topped wedding dress was just the right choice for this summery scenery. The hair and make-up were designed to give the bride an enhanced and natural look.
The gold cuttlery and pretty details of table setting created a stylish yet natural look. Mmmm and those finger foods! Tastes and serving were the art of culinary creativity, really!
The lovely couple is our real couple, marrying this summer as we wanted to see (as always) real emotions and joy on the pictures.
Enjoy!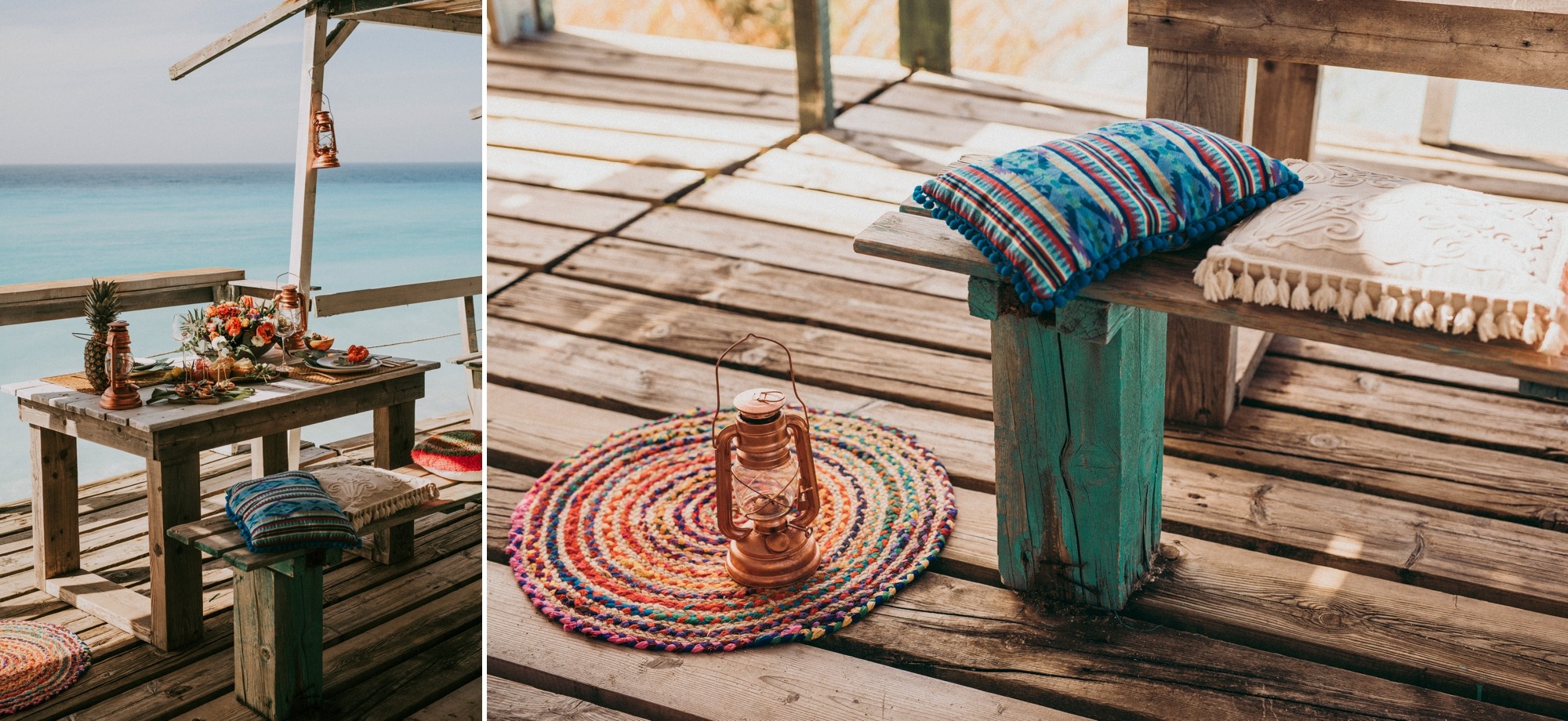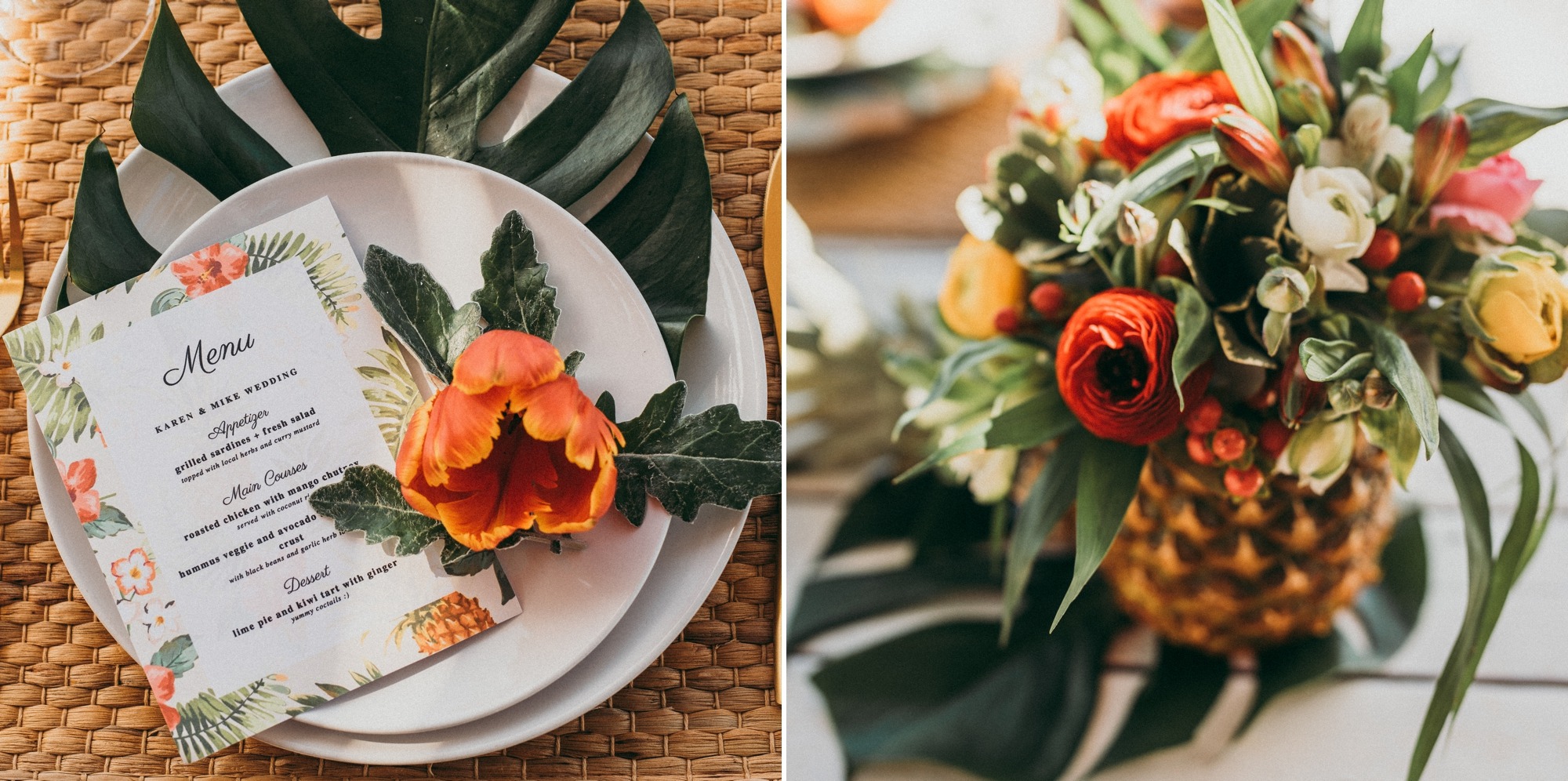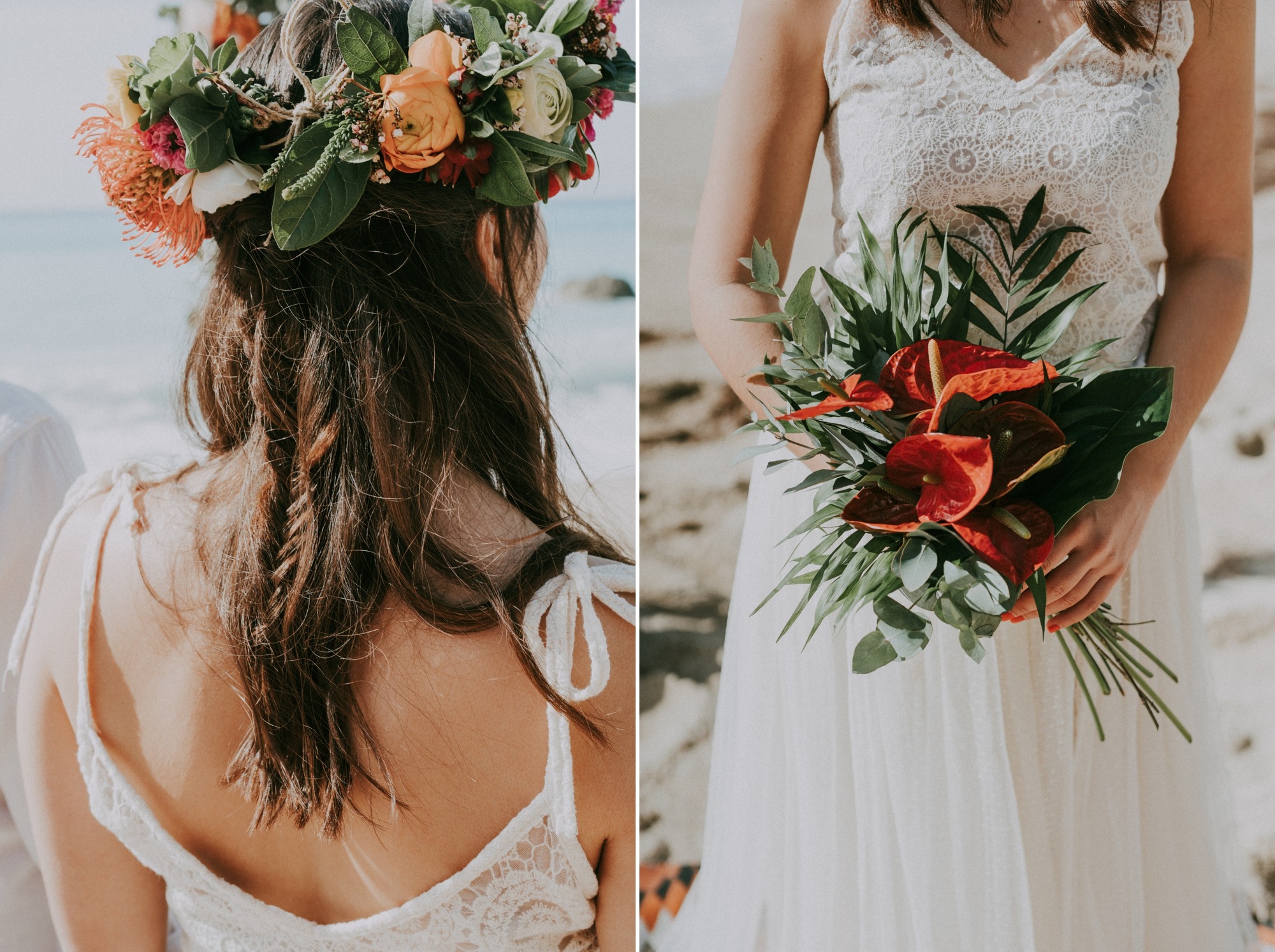 γάμος
νυφη
νυφικό
γάμος στην παραλία
σχεδιασμός γάμου
Γάμος & Βαπτιση
ολισμος γαμου